Minister of Railways Shri Piyush Goyal chairs a high-level meeting on Safety with Railway Board officials
A Comprehensive review of Safety was undertaken at the meeting.

The Minister emphasised on according top most priority to Safety.

The Railway Minister directed to undertake 5 immediate measures to address the problem.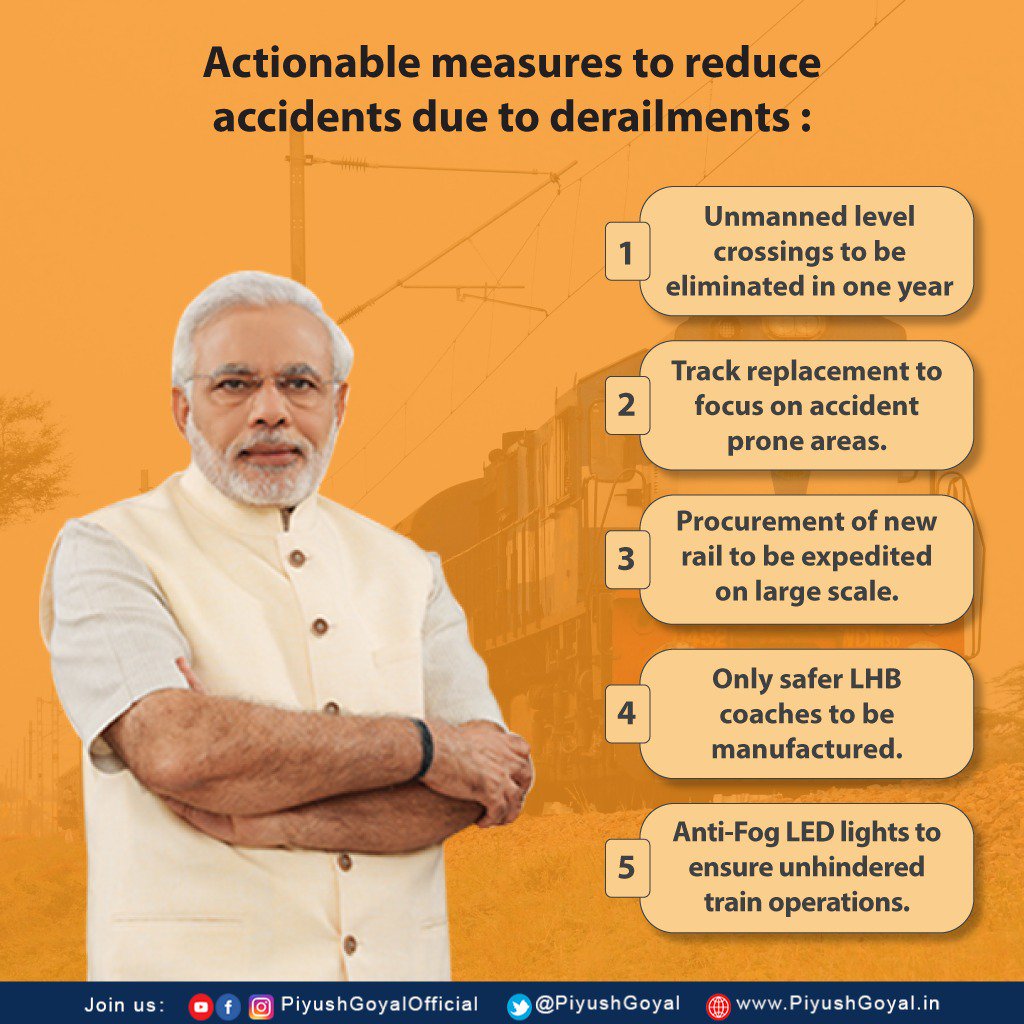 Why was IR still manufacturing ICF coaches? IIRC, the first LHB coaches started coming in around early 2000s. Wonder how Suresh Prabhu was OK with various coach factories putting out ICF coaches.