---
---
---
From Livefist:
Picture of IAF's "mammoth formation"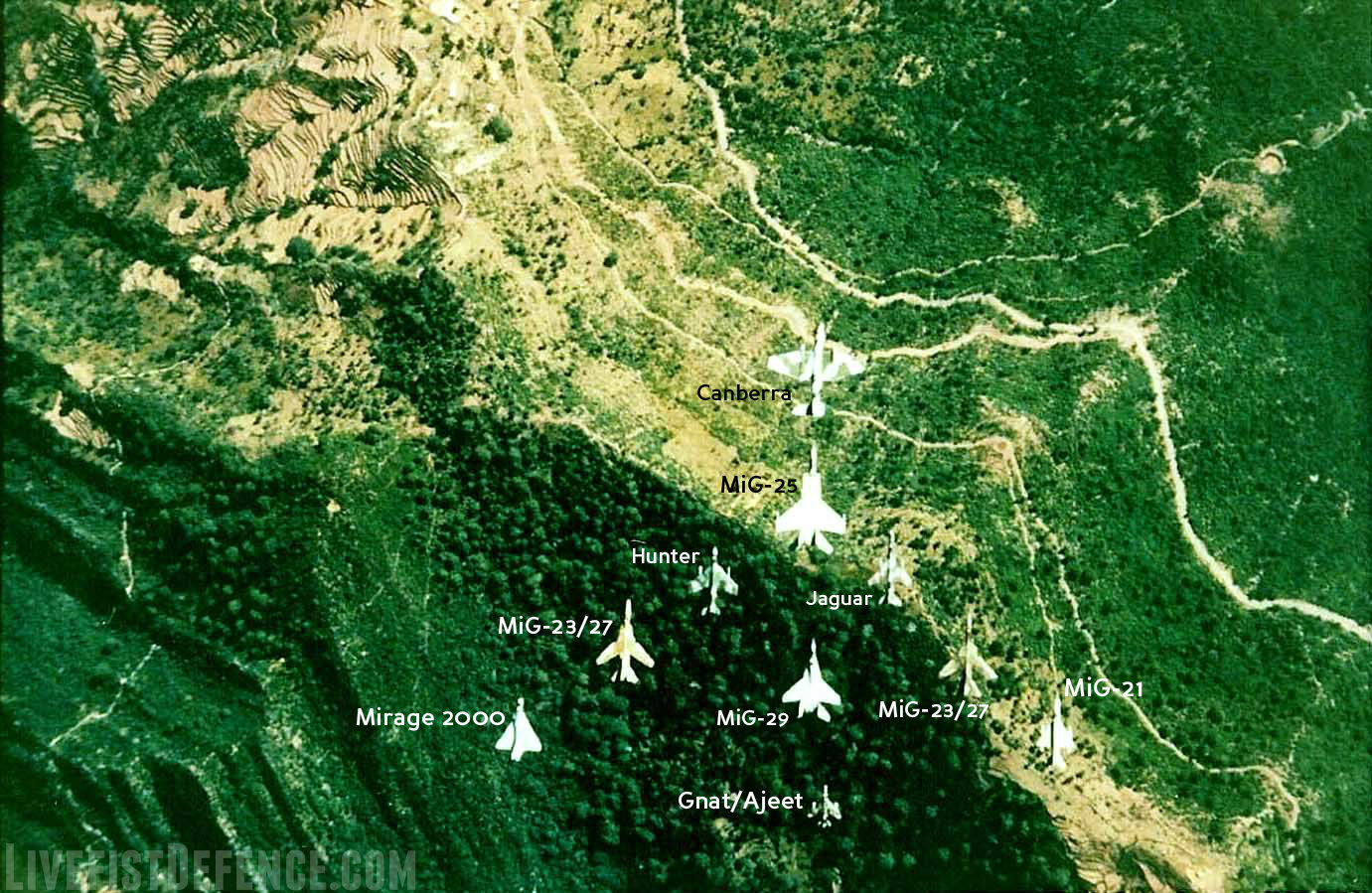 Different angle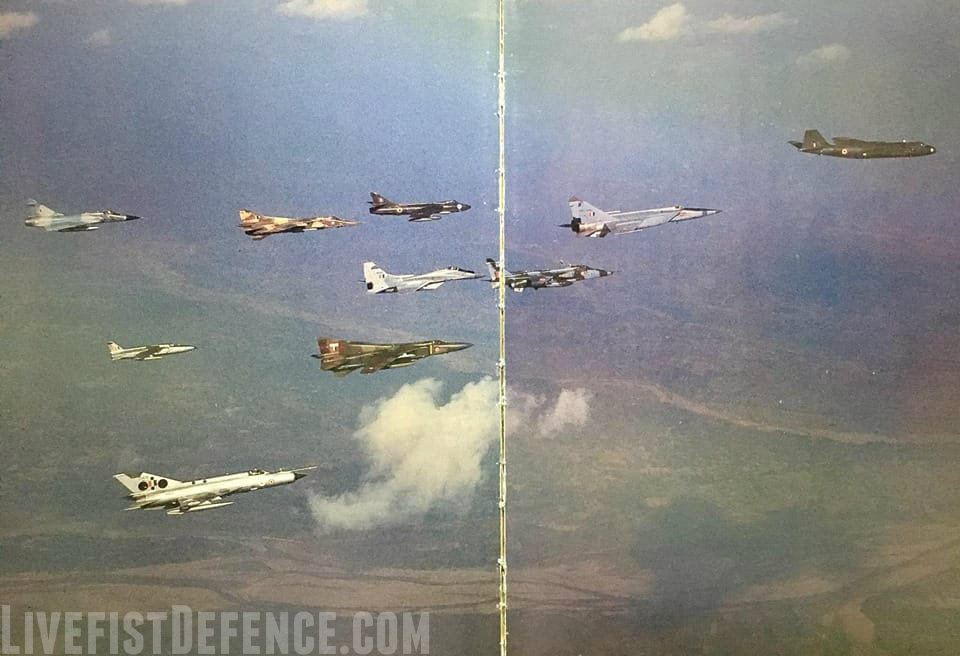 ---
Hmmm, only 1 variant of Mig 21 in that formation? IAF was a virtual Zoo with 4-5 types of Mig 21's, Mig 23 BN and Mig 23 MF, Mig 27, Jaguar Is/ Jaguar IM, Gnat Ajeet, Canberra, Mig 25, Mig 29 and Mirage 2000.

Atleast with SU-30 we have a decent fleet, hope Tejas also IAF orders in Numbers
---
http://pibarchive.nic.in/newsite/photor ... hid=140243
The Chief of the Air Staff, Air Chief Marshal B.S. Dhanoa unveiling the bust of legend Late Marshal of the Indian Air Force (MIAF) Arjan Singh, at Air Headquarters (Vayu Bhawan), in New Delhi on April 15, 2019.
CNR :126667 Photo ID :140243
---
https://twitter.com/TheBrownBeagle/stat ... 2180945920
---> Here's the article on the Red Scorchers, with that same photo at its head. I was a kid at Tilpath, the day they displayed (mid-1971), and remember both the 4-aircraft formation display as well as Wg Cdr HS Gill's solo. Loved 'em both!!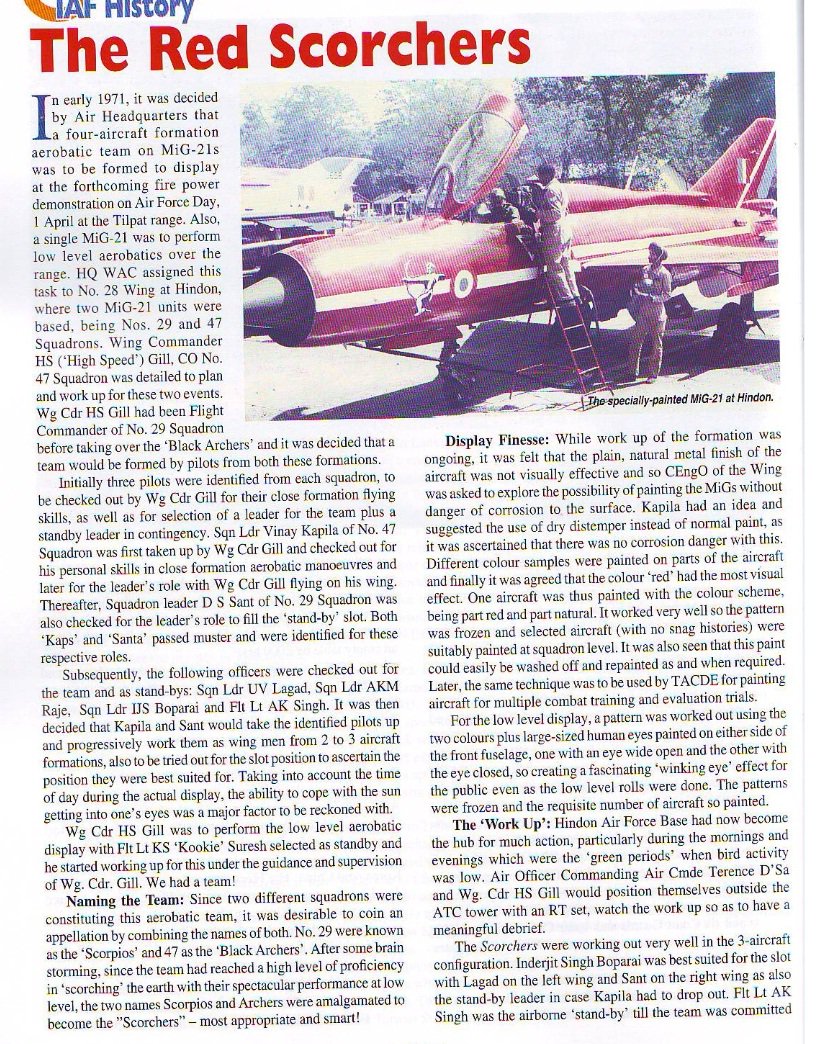 ---
Looks like 4th Para Page one has Shiv's Cousin Flt Lt. K. Suresh, later on (Dec 1971) to fight in Longewala.
---
Air Vice Marshal Chandan Singh Rathore(retd) MVC is no more. Then Gp. Capt. Chandan Singh along with Lt. Gen. Sagat Singh organized and executed the famous Meghna heli-lift in 1971.

Using Mi-4 helicopters beginning 9th Dec in an operation involving flying 110 sorties over 36 hours 311 brigade was airlifted across the Meghna. This was preceeded by the Sylhet airlift on Dec 7th. Mi-4 helicopters could carry 15 personnel. But 23 were carried.
---
https://twitter.com/AnchitGupta9/status ... 49024?s=20
---> No 9 Sqn During Op Brasstacks (1987) at an operation location on Ajeets. This camo for Ajeets is rare!
Source: Air Cmde JS Dhillon (Retd)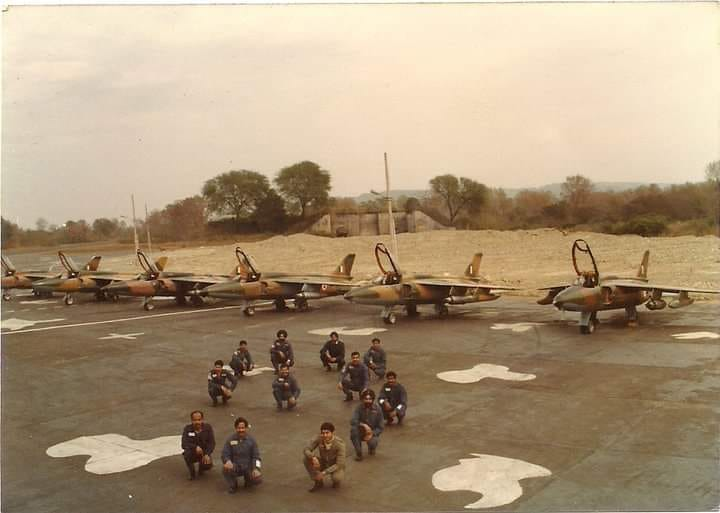 ---
Watching These IAF HF-24 Marut Fighters Taxiing & Taking To The Air Is A Sight Just As Contemporary
The sleek, pencil-slim contours of the HF-24 Marut, developed in the 50s India, with it's elegant, swept-wing & tail configuration, attached to a perfect Area-ruled fuselage, would have been totally at home in a line-up of current, operational aircraft - the JAS 39 Gripen, MiG-29, J-10, F/A-18. In fact, at the risk of losing sight of objectivity, it could be argued that the Marut's appearance exuded certain futuristic vibe, amplified by the gleam off it's naked, unpainted airframe. This rare video footage, shot on May 10, 1964, when the Indian Air Force [IAF] received it's first 4 Marut, showcases the HF-24 in it's pristine glory.
https://www.spansen.com/2020/06/iaf-hf- ... force.html
can anyone ID the highlighted Ordnance?
---
---