---
---
---
From Livefist:
Picture of IAF's "mammoth formation"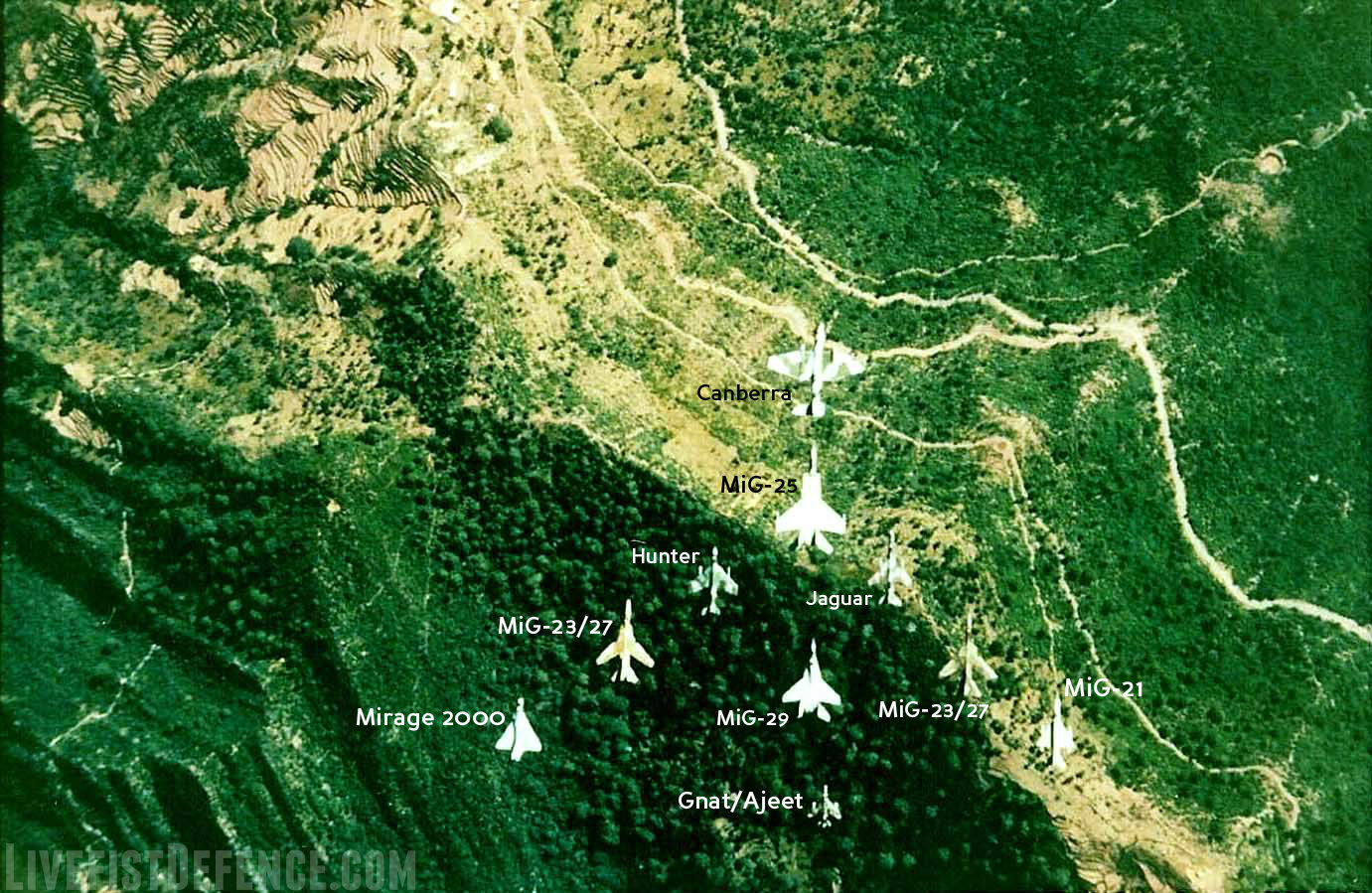 Different angle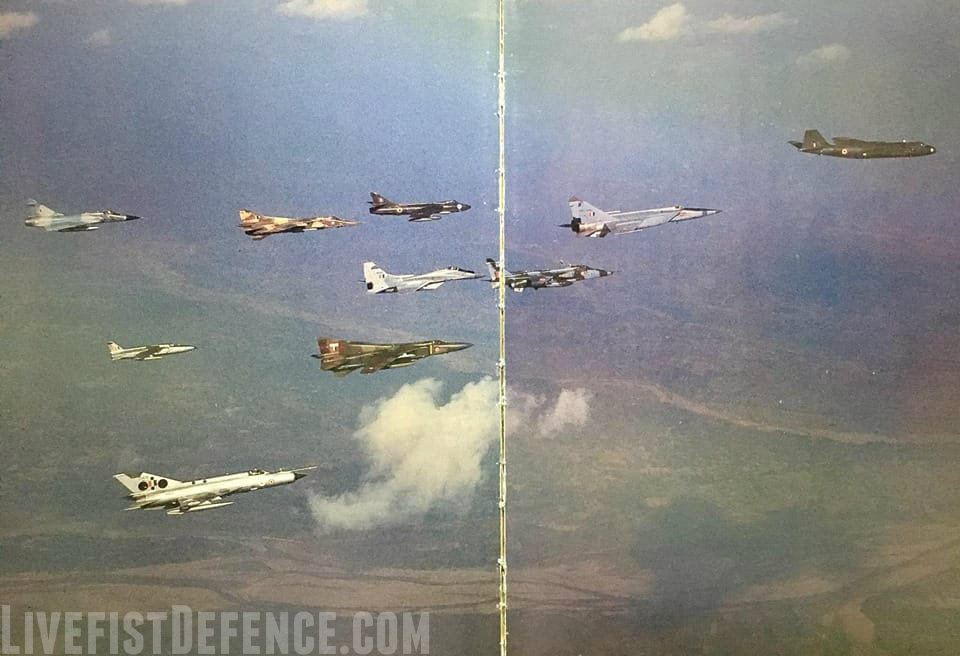 ---
Hmmm, only 1 variant of Mig 21 in that formation? IAF was a virtual Zoo with 4-5 types of Mig 21's, Mig 23 BN and Mig 23 MF, Mig 27, Jaguar Is/ Jaguar IM, Gnat Ajeet, Canberra, Mig 25, Mig 29 and Mirage 2000.

Atleast with SU-30 we have a decent fleet, hope Tejas also IAF orders in Numbers
---
http://pibarchive.nic.in/newsite/photor ... hid=140243
The Chief of the Air Staff, Air Chief Marshal B.S. Dhanoa unveiling the bust of legend Late Marshal of the Indian Air Force (MIAF) Arjan Singh, at Air Headquarters (Vayu Bhawan), in New Delhi on April 15, 2019.
CNR :126667 Photo ID :140243
---
https://twitter.com/TheBrownBeagle/stat ... 2180945920
---> Here's the article on the Red Scorchers, with that same photo at its head. I was a kid at Tilpath, the day they displayed (mid-1971), and remember both the 4-aircraft formation display as well as Wg Cdr HS Gill's solo. Loved 'em both!!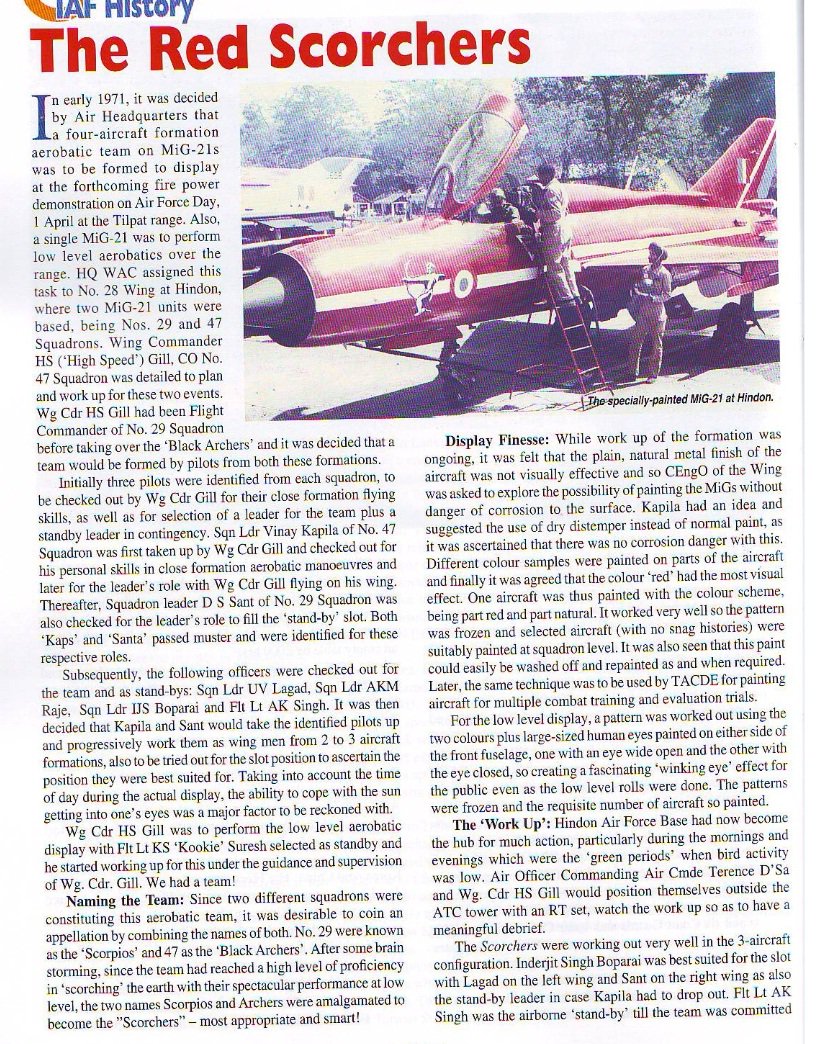 ---
Looks like 4th Para Page one has Shiv's Cousin Flt Lt. K. Suresh, later on (Dec 1971) to fight in Longewala.
---
---
Return to "Military Issues & History Forum"
Who is online
Users browsing this forum: Google [Bot], nandakumar and 67 guests