Parallel deployment of Warheads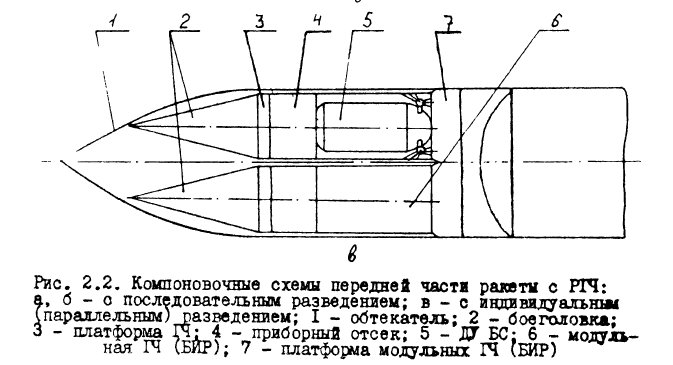 The Bauman textbook calls it "an RV with independent (parallel) deployment." As can be seen from the image, each RV is sitting on top of its own mini-bus, which is different from a more common configuration, when one bus deploys RVs one after another.

There is no doubt that this project was justified as a response to missile defense and it indeed could be an effective countermeasure, especially if an RV is attached to its mini-bus through most of the midcourse phase (which may or may not be the case). Even small maneuvers would make it difficult for an interceptor to catch the RV. But probably not impossible - a lot would depend on the divert capability of the mini-bus and the interceptor.