juvva wrote:

Varoon Shekhar wrote:Just to clear up for lay people like myself

- there is no perigee and apogee with Chandrayaan-2 at this time, right? It is headed straight for the moon. Then there is the 'lunar capture', which leads to a new set of perigees and apogees around the moon, until it sets in at a more or less 100km orbit indefinitely.

CY-2 is still in elliptical orbit around the earth, this orbit will get it close to the approaching moon around 20th August and enable lunar capture.
you are decomposing earth and moon as seperation gravity system as if they have only second order effect on each other. But that assumption (resulting in elliptical orbit) is only reasonable for earth orbit whose apogee is very significantly smaller (say about 60,000km) than distance to Lagrange point for earth-moon system .
http://hyperphysics.phy-astr.gsu.edu/hb ... lagpt.html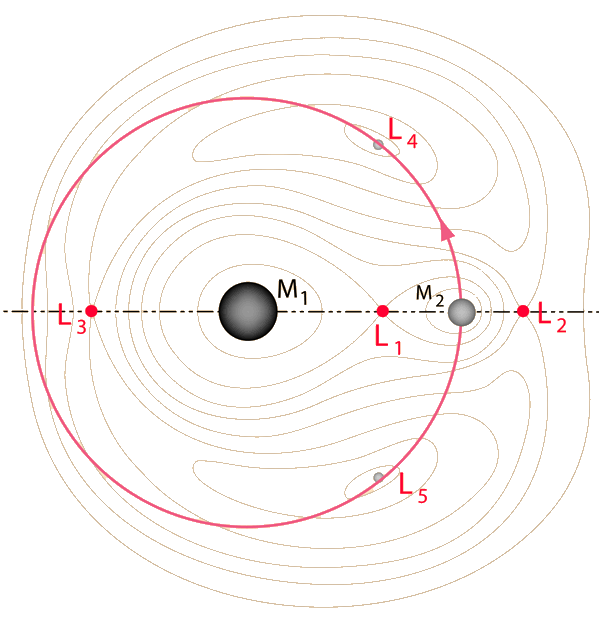 The current orbital path of CY2 is due to a system comprising CY2 and two celestial bodies and the resulting trajectory very different from being elliptical. So conventional notion of apogee need to be understood with much qualification.