Karan M wrote:

Kartik wrote:China seeking to offload surplus military equipment, including fighters and AWACS. JH-7As are on the list as well, which goes to show that these must have been pretty disappointing platforms.

link

Kartik, exactly. Disappointing, yet mass produced. This is exactly the issue with copying PRCs strategy. Imagine spending a huge chunk if a tight budget on fancy toys, only for the military to reject all of them and ask for imports noting they would lose otherwise.

Like I have said before China's strategy does two things, convince amateur observers who can't see through the smoke and mirrors, that it has arrived. Next, it keeps a huge domestic base happy.

I had once done an analysis of PRCs aviation industry. What appalled me, was the amount of wasteful expenditure in keeping far flung factory complexes running, which made nothing but obsolete aircraft and a handful of aerospace parts for civilian programs.

It was political employment so to speak to avoid labor unrest and meet party goals. Think of steroids in body builders, with long term consequences when misused, with huge capex to boot, using massive investment with no clear ROI but for a lot of show. In the west or any other market driven economy like Indias private sector firms, these organizations would never have been allowed to squander so many resources. For all our talk of ineffective and hopeless OFB, this was way beyond.

While we were all being tom tommed how successful J-10 was and how by copying Su-3x down to the last rivet, and PRC had arrived, I noted the propaganda campaign was a bit too convenient.

For instance, somehow PLA had the most successful SAM efforts, in the same LRSAM category, yet mass orders for for S-3XX and S-4XX were being placed, what gives?

And of course, then we hear of the Su-35 import attempt, with "previous gen" PESA, an aircraft which the China watchers like that Andreas guy were dismissive of.

So much for PRCs Flankers, superior to Russian ones.

Mark my words, for all the gas about J-20, I wouldn't be surprised if PRC tries to import the T-50 once it's ready. It serves many to hype up the PRCs arms factory to build up their own MIC, but few are as Frank as the IAF in conducting an analysis if the J-20 et Al and noting even "previous gen" Rafales are in reality quite equivalent and can hold their own, and the J-20 is not all it's cracked out to be.
Uhmmmm, no.
The JH7 and the KJ 200 where never "mass produced" mate.
The PLAAF rejected the JH7 outright and ordered Su30MKK's for its strike requirement. Not only is the JH7 underpowered, but it flies on Rolls Royce MK202 Spey turbofan, which the service did not have a regular supply of. The PLANAF inducted 18 pre production airframes, and later added 20 batch 2 aircraft between 2002 and 2004. Less than 40 airframes is not "mass production" in any sense of the word. Yes, the aircraft have been upgraded over the years with JL10PD radars, new datalink antennae and ECM pods for the EW roles, but production of JH7's never exceeded 40.
The PLAAF and PLANAF put in large orders for JH7A's which are significantly improved aircraft. They were inducted into the PLAAF in 2004 featuring new composite wings, and WS9 turbofans replacing the Spey's. Critically for the PLAAF, the JH7A brought precision strike capability to the table through LGBs, K/JDC01 laser targeting pods, the new (at the time) JL10A PD radar, and KL700A ECM pod for self defence during strike missions. It has also been integrated with the new KG800 ECM pod and YJ91 ARM as a dedicated electronic warfare asset.
ECM
Several naval and PLAAF airframes have integrated receiver pods to facilitate the ELINT mission:
More than 200 JH7A's have been produced for the PLAAF and PLANAF. Independent analysts have so far identified 158 distinct serial numbers in service with the two services.
Note that the airframes being offered for sale by Poly Technologies are the few dozens of JH7's; not JH7A's which still form the back-bone of PLAAF and PLANAF A2G capability.
Call it propaganda if you wish, but PLAAF JH7A's sent to Avidarts 2018 and 2017 beat out the Su34 in the precision strike competition, which included aerial reconnaissance, unguided munitions delivery and precision guided munitions delivery. Yes, the scope and rules of engagement where specific and a win in a competition does not imply that the JH7A is a superior platform to the SU34. However, the aircraft is still very competitive amongst fighter bombers, it is produced entirely within the Chinese MIC and it comes at a much lower procurement and operational cost than the larger Flanker.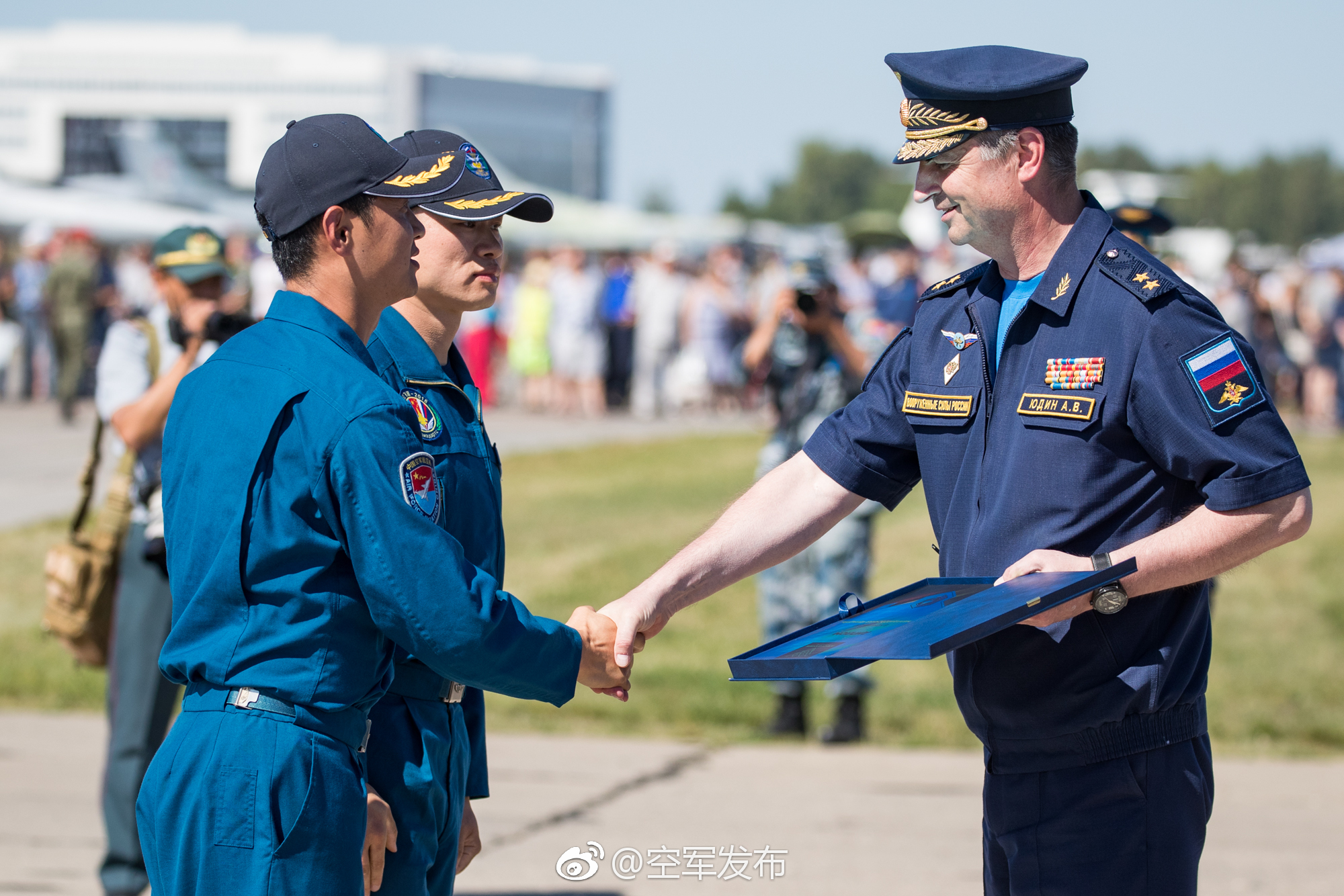 With regards to the KJ200. 11 airframes where delivered to the PLAAF and PLANAF (5 and 6 respectively), however, both services have voiced dissatisfaction with the aircraft's inability to deliver 360 degree surveillance due to its balance beam layout. As a response to this complaint, Shaanxi has added a nose mounted AEW radar to one of the airframes to allow for radar surveillance and tracking in the forward hemisphere.
However, both the PLANAF and PLAAF have demonstrated a preference for the newer KJ500. The KJ500's three AESA arrays from the Nanjing Research Institute of Electronic Technology allow for 360 degree surveillance and tracking at greater ranges than what the 2nd generation AESAs on the KJ200 are capable of. Since 2014 the PLAAF has taken delivery of 7 KJ500 and the PLANAF has inducted 5. As satellite images of Shaanxi's production plant show, there are many more KJ500's being prepared for delivery.
Incremental improvements of aerial and naval platforms is something the Chinese armed forces have demonstrated repeatedly. Only platforms that have reasonably satisfied PLAAF/PLAN requirements are mass produced. 2 Type 054 frigates were inducted, the PLAN was not satisfied. When their requirements were met, the navy ordered 14 Type 054A's, then added another 16 Type 054A+ for a total of more than 30. The Type 052 series was inducted in batches of 1 or 2 per iteration until the PLAN ordered 6 Type 052C's; which was also developed further into the Type 052D which is now being produced by 2 different shipyards and is approaching 15 vessels. Even the relatively new Type 052D is being improved upon.
I'm not saying that Chinese platforms are the best in the world or even that they are better than what Indian forces have in service at the moment. However, attributing illogical mindsets to Chinese planners is a fool's errand. China most certainly faces a much more dire threat environment than India does. Japan and the US forces they host surround the Chinese mainland in a way that guarantees that China is certain to take heavy damage to its industrial and population centers at the very beginning of any future conflict with the US.
Why would military planners in such circumstances purposefully mass produce "disappointing" or "obsolete" weapons platforms in a "smoke and mirrors" attempt to scare military enthusiasts on the internet? Why would they spend billions of dollars for "propaganda" whilst leaving their homeland undefended? It's just not logical. I think you're working backwards from your conclusion here mate. The history and current reality of their weapons development programmes tell a different story from your bodybuilder theory.