Excellent news - after a frenzy of inductions till 2015, we have seen less action for the surface navy in recent times.
- Apart from some FPVs, this is a rare occassion where 2 full ships have been launched on the same day. I credit this to modular construction at Pipavav.
- The ships are in fairly advanced state of construction during launch, compared to PSU ship yards.
- Apart from a smaller hangar, the design is better than Saryu class thanks to more deck space. The aft section reminds me a lot of the Talwar class... there are 2 platforms at either side where weapons or sensors could be mounted. No such scope in Saryu.
- The 76mm gun has a different fairing;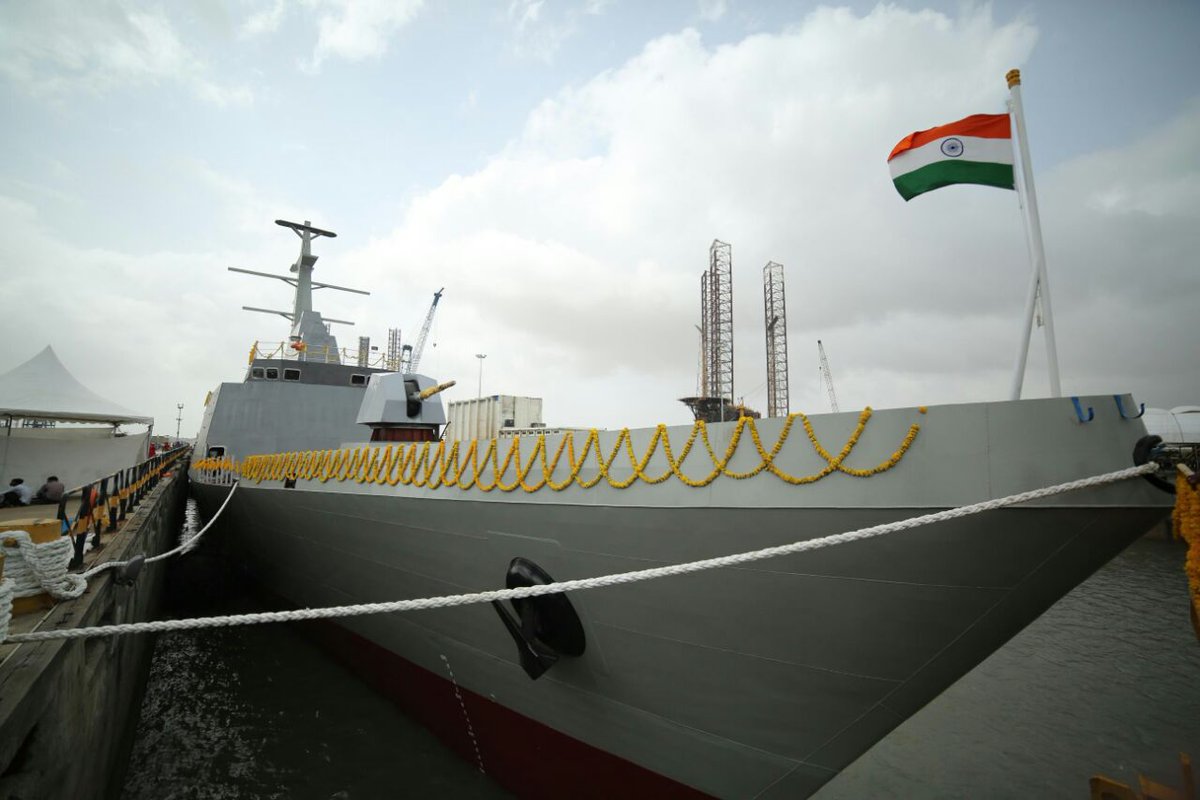 it looks very similar to a strales system;