---
What is so sacrosanct about SPP, or for that matter DPP? There is little logic or common sense with the way our defence procurement systems works, and that includes the SPPs. If the purpose is to bring new players why not take a step back, look at the bigger picture and start fixing the larger issues like:
> Stop importing stuff that we already have the capability to make ourselves (make the pie bigger for every one).
> Actually fund private sector (and for that matter DPSU) R&D (What happened to Make 1?).
> Give the private sector a level playing field (including opportunity to co develop and manufacture DRDO designs).
Instead we have some more pages added to our maya jaal of procurement policy that can benefit only large business houses and foreign arms companies (that too sometimes at the cost of existing local solutions).
---
India To Get Urgent Delivery of Submarine-Hunting MH-60R Helicopters
https://eurasiantimes.com/india-to-get- ... licopters/
28 July 2020
The US-made submarine-hunting helicopter, – MH 60-R are set to be delivered to India, early next year. The helicopters are expected to form the front-end of tracking the growing presence of Chinese submarines in the Indian Ocean.
---
Abhik Sir Am not sure you understand and appreciate the importance of a consistent and transparent procurement policy. The DPP has been made with a specific intent to ensure things proceed in an orderly manner. In the past, the bureaucrats would sit on files as signing on anything would simply invite an enquiry after 10-15 years long after retirement. Do all of us a favour and instead of this "islam khatre mein hai" kind of argument for every import or private sector involvement read through the DPP draft and let us all know where we can do better. That in my opinion would be constructive. Please bear in mind we all should understand that we probably understand only about 1% of the issue, Neither HAL nor IN puts all the details in open for us to arrive at a conclusion.

Please refer to pages 296 onwards
---
https://twitter.com/ShivAroor/status/12 ... 29344?s=20
---> Delighted to hear Commodore Ajay Daniel Theophilus took charge yesterday as Commanding Officer of INS Hansa, the Indian Navy's premier air station in Goa. Had met him a decade ago when he was inaugural CO of the 1st MiG-29K squadron 'Black Panthers' there.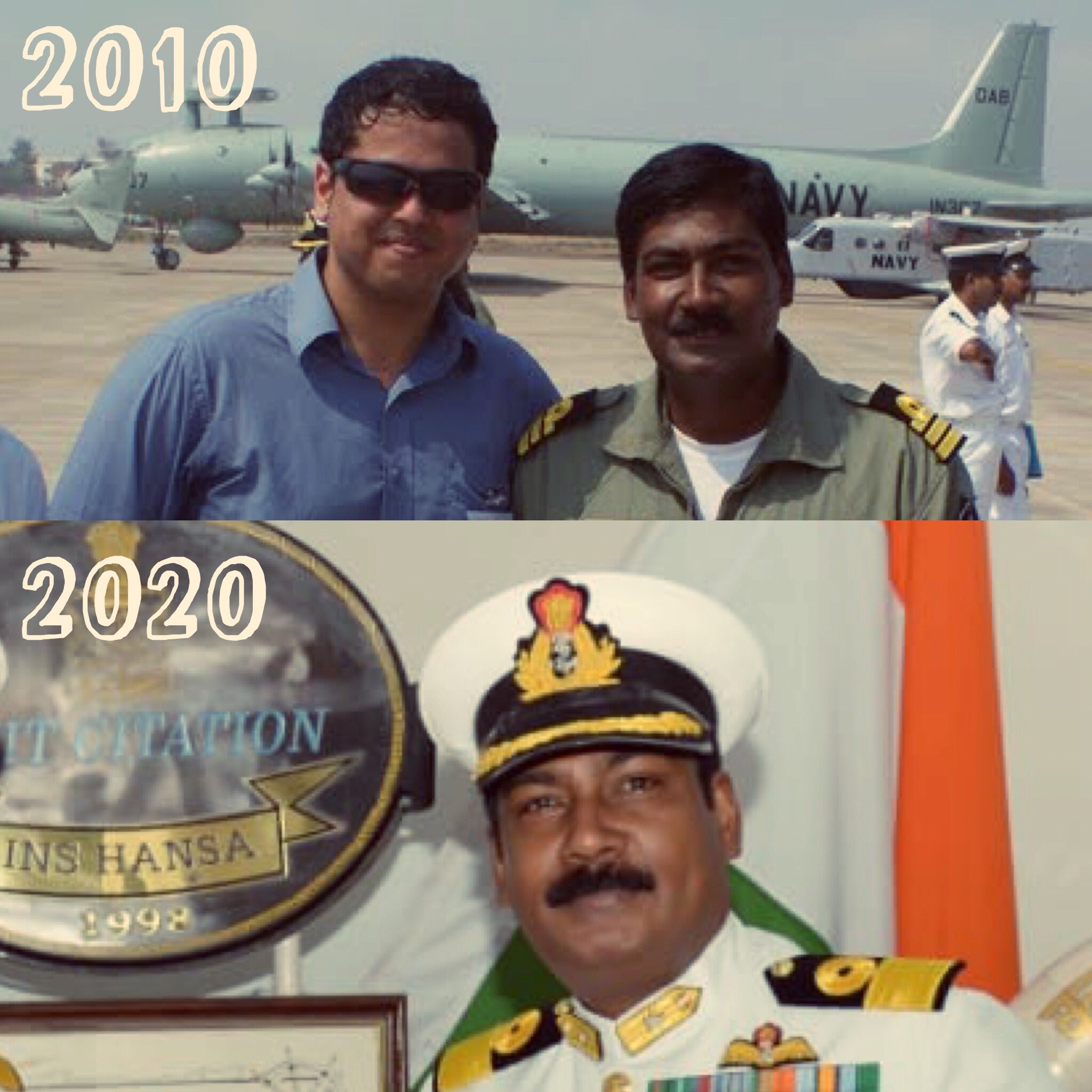 ---
---
Return to "Military Issues & History Forum"