---
Elliot Kazan, 90, of Dix Hills, helped develop popular fighter jet
Elliot Kazan, known as "the Father of the Warthog" for his role in developing a popular military jet in use for more than 40 years, has died, his family said....

After briefly working for Boeing, Kazan took a job working for the Republic Aviation Company in Farmingdale, which later became Fairchild-Republic Co.
It was while working there that Kazan was named project manager for the development of the A-10 Thunderbolt II. Kazan led a team of almost 500 designers and engineers in the conception and creation of the fighter plane, which was nicknamed the "Warthog" because of its bulky and ungainly disposition.

"There was a major in the Air Force . . . . He saw the first couple of ones," Kazan told Newsday in 2003. "He said, 'Geez, that thing is as ugly as a warthog.' And it stuck."


---
BRFite
Posts: 589
Joined: 19 Oct 2009 06:40
Location: www.ravikarumanchiri.com
Contact:
What the Heck Happened on the International Space Station?
The puzzling story of a mysterious malfunction 250 miles above Earth
Marina Koren
Sep 8, 2018
... this week, they tossed out the micrometeoroid explanation. After examining the hole, officials determined the impact was likely made from the inside of the capsule, said Dmitry Rogozin, the head of Roscosmos.

"It is too early to say definitely what happened. But, it seems to be done by a faltering hand," Rogozin said earlier this week, according to TASS, Russia's government-run news agency. "It is a technological error by a specialist. It was done by a human hand. There are traces of a drill sliding along the surface. We don't reject any theories."

And the spookiest part? They don't know whether the hole was made when the Soyuz was still on Earth or while it was in space.

Rogozin vowed that officials will "find the one responsible for that, to find out whether it was an accidental defect or a deliberate spoilage and where it was done—either on Earth or in space."
---
Meet Owj: Iran's First Indigenous Fighter Jet Engine
For a country that used to import even a toothbrush before, Iran has been making giant strides in industry and indigenously produced components. Recently, on the country's Defence Industry Day, President of Iran, Hassan Rouhani, had unveiled the first domestically produced Turbojet engine "Owj" (Zenith), in a prestigious ceremony attended by press officials, industry experts, and scientists of the nation.

The President of Iran has described this achievement as a bridge between industrialised nations and developing countries. The "Owj" turbojet engine is one of the most complicated components produced for the aviation industry in Iran. It was built without any foreign technical assistance in regards to its hardware and software.
The "Owj" is one of the most sophisticated products to be produced in Iran and will go a long way in decreasing the country's dependence on foreign technology and aircraft engines. The engine comprises of 14,000 individual components and can operate at an altitude of 50,000 feet in various climatic conditions. Its approximate takeoff weight is around 10 tonnes which, is more than sufficient to power the multirole fighter jets of the Iranian Airforce
Do you think countries like China or Pakistan will look to Iran for its engine needs?


---
Pratt and Whitney has demonstrated 6%-10% increase in thrust and 5%-6% reduction in fuel burn under an initiative funded jointly by the USN and USAF. for the F-35s F-135 engine. They are rolling these upgrades into a Growth Option 1.0 for the baseline F-135 and offering it for early block-4 capability which will be fielded in the early 2020s. With modifications to the Rolls Royce Lift Fan this could also translate to a 5% increase in lift thrust resulting in higher TO and bring-back weight.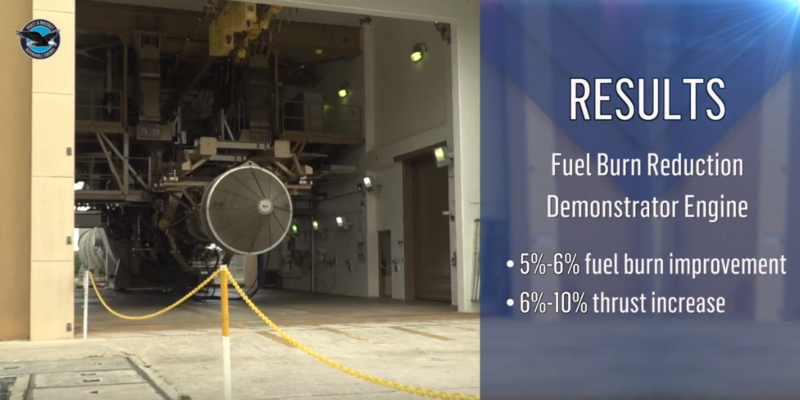 ---
---
Return to "Military Issues & History Forum"
Who is online
Users browsing this forum: brar_w and 28 guests