The purpose of this thread is to build up a repository of LCA Tejas Mk1 images, right from the Prototype Vehicle stage to Limited Series Production prototypes and then to the Series Production fighters.
---
I'll start this off.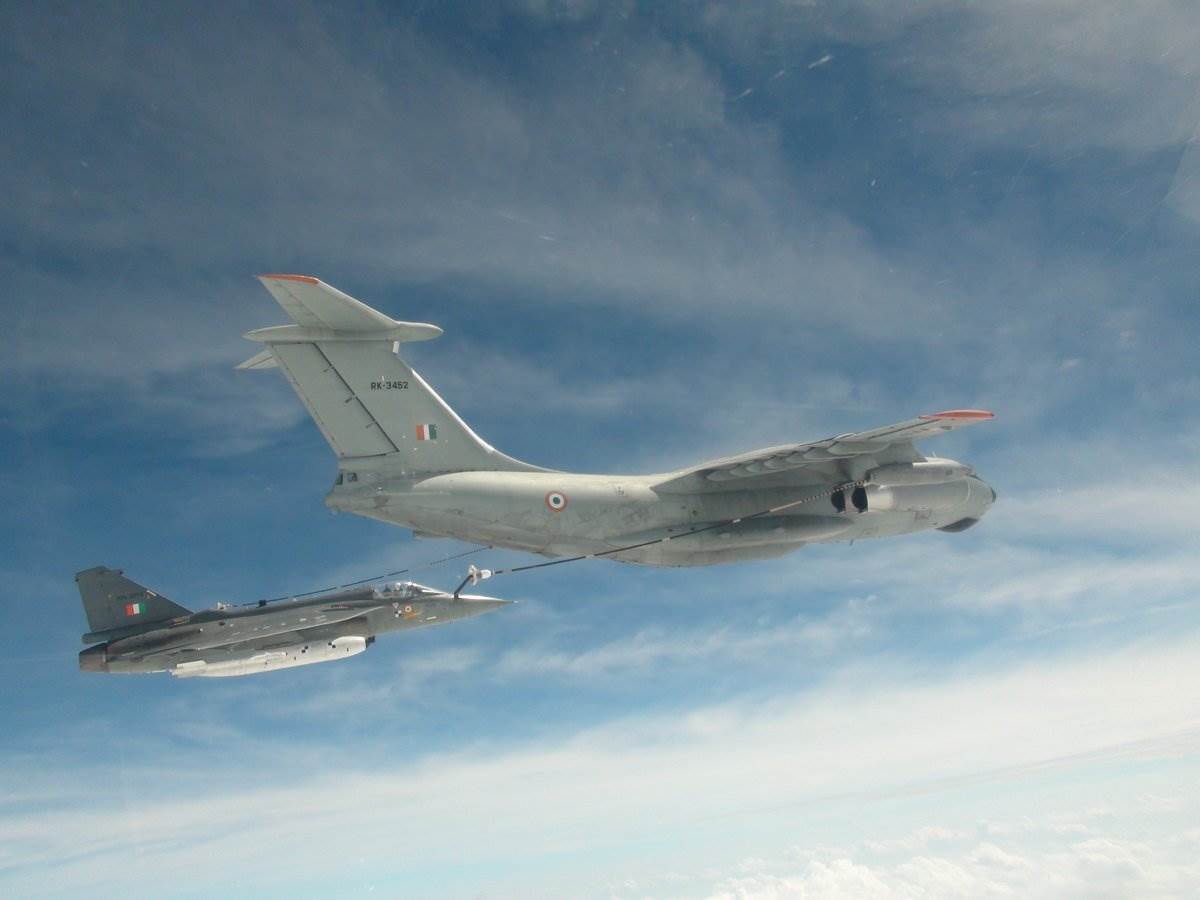 ---
BRFite
Posts: 1957
Joined: 30 Apr 2009 02:02
Location: Standing at the edge of the cliff
Contact:
Why not just copy Deb Rana's entire gallery here, with permission of course?
---
Can we please start with the earliest, to the latest? And preferably put the name of the platform and its registration number as well?
---
Kartik,

I am going to let you manage this thread. Let me know, if you need help in any way. You know how to get hold of me.

After we have made some progress, I will remove all these black squiggly texts. You know the etiquettes of our picture only threads here.
---
Tejas Mk1 prototype LSP-4 (KH-2014) with 4 X 1000 lb dumb bombs, 2 drop tanks and 2 R-73 missiles and Litening LDP
Pic courtesy: Deb Rana
---
Pic courtesy: Deb Rana
---
BRFite -Trainee
Posts: 4
Joined: 13 Dec 2018 12:13
My favourite pic of Tejas Combo. KH-T 2009 & KH-T 2010. I would love to see the fin as elegant as in pic of Marut miniature below.
Beautiful Model of Marut
---
LSP-5 and LSP-8 during trials
LSP-5 and LSP-7 during Iron Fist
---
LSP-4 with 725 liter centerline drop tank
LSP-7 with 2 X High Speed Low Drag bombs
---
From Ex Iron Fist
Firing the R-73
Dropping a Griffin 1000 lb LGB
---
---