1 Year update:
Update from Shanmuga Subramanian (The person in above news) on twitter:
Chandrayaan2's Pragyan "ROVER" intact on Moon's surface & has rolled out few metres from the skeleton Vikram lander whose payloads got disintegrated due to rough landing .. More details in tweets <click>
1.Debris I found was of Langumir probe from the Vikram lander
2. Debris NASA found might be from other payloads, antenna, retro braking engines, solar panels on side etc.,
3. Rover has rolled out from lander & has actually travelled few metres from the surface
South Pole region is not always well lit and the lander was in a shallow depth of 2 ms from the surface so it was not visible in Nov 11th's NASA flyby due to different angle of incidence & would be difficult for anyone to find it unless the sun is directly above the surface
Since sun is never directly above moon's surface in that region, it would have been so difficult, the above image was taken on Jan4th, 2020 | The 1st image I tweeted is enlarged version of the below image
The person has communicated to ISRO - Have not seen official response.
Here are a few pictures from above: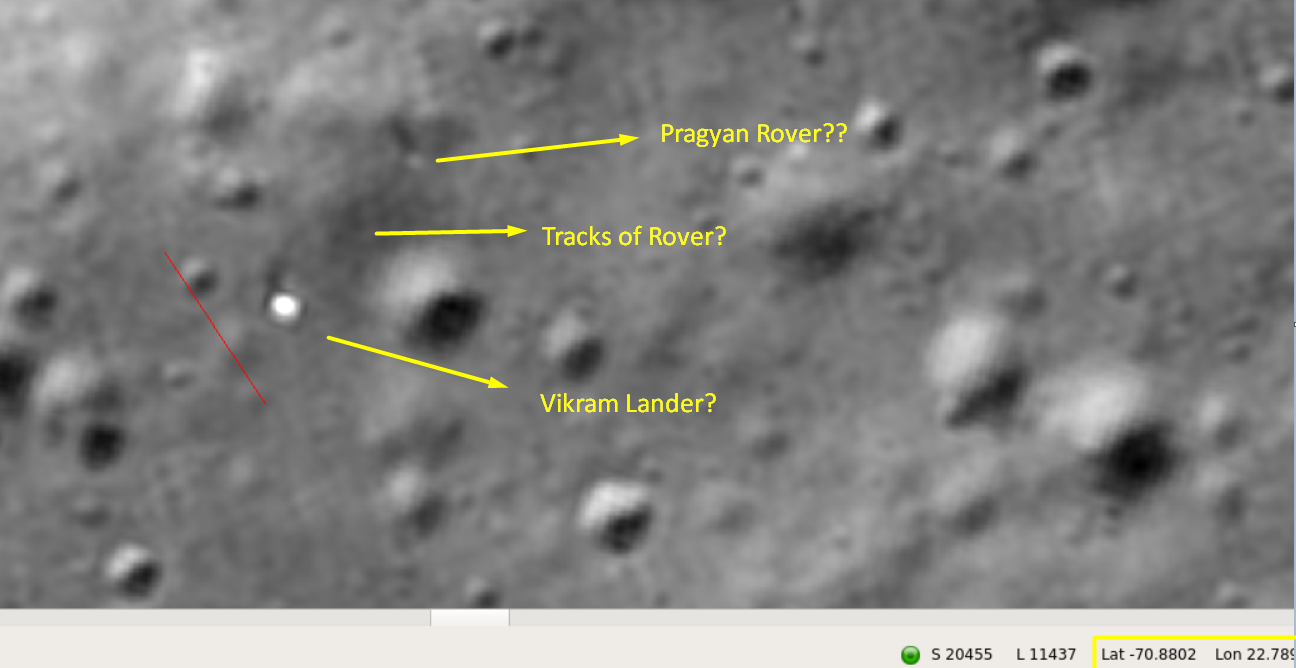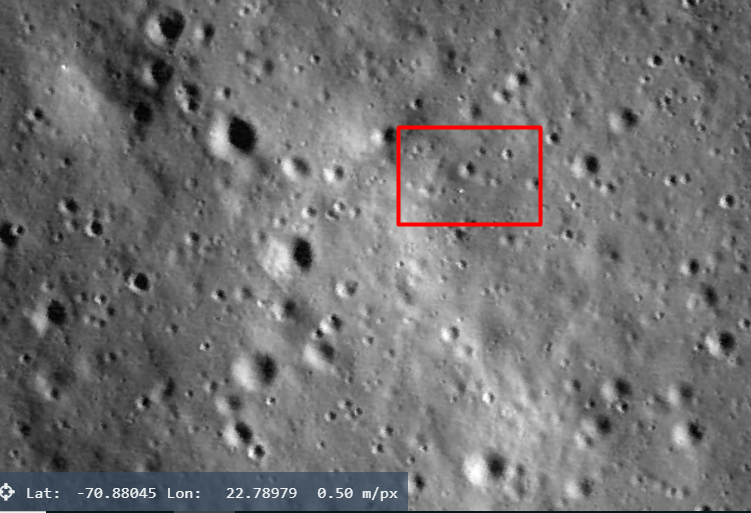 ------*** ----
Meanwhile, In March of this year, there was supposed to be major publication/ data release for CY-2 but got delayed by Covid.
Apart from obvious disappointment of Pragyan, it seems that all other aspects of CY2 are providing awesome data and people are happy
They (ISRO) say that major release of data / report etc will be done in October this year.