Singha wrote:Rocketdyne and atk are new entrants to crown jewel pantheon

They seem to make motors from tiny iron dome type diwali rockets to icbm first stages
There isn't much in Solid Rocket Motors and beyond that OATK (Now Northrop) and Aerojet haven't done once you sum up the parts that they are made up of. They've been pretty much at the center of US rocketry and ramjet/scramjet propulsion. It wouldn't be far fetched to claim that between them they probably have the highest motor run times when it comes to scramjets. OATK also was the first to ever fly a VFDR rocket motor ( Aerojet/ARC supplied motor) equipped system and put one into use on a an actual system (GQM-163) much before MBDA introduced the Meteor.
The Solid Rocket Legacy of Thiokol's Huntsville Division 1949-1996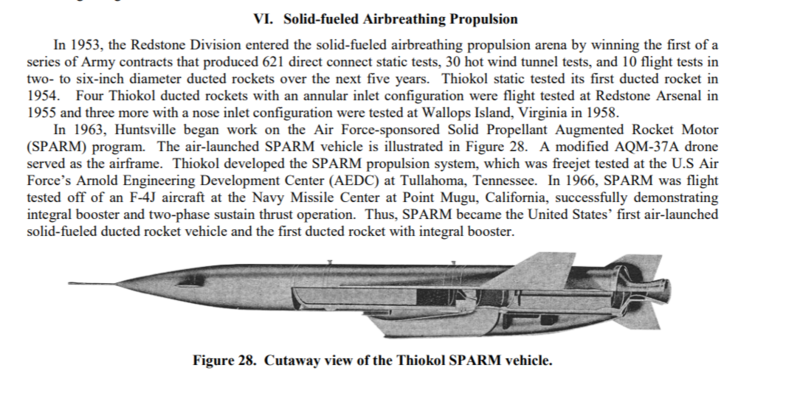 More on Raytheon and OATK's HAWC scramjet system. Given that DARPA doesn't plan on still having flight testing beyonf 2021-2022 it's tough to imagine that they aren't anything but a few months to a year or so behind Lockheed and aerojet's system (if that).