Singha wrote:what we need to fix the TSP is loads and loads of cheaply made BM21 rocket launchers. police should round up all the illegal gun makers in UP-Bihar belt and give them a simple option - jailtime or start making rockets and launchers to specs provided by OFB with final QA done by regd pvt vendors like tata/mm/lt.
that way our desi katta/kamanchi cottage industry can be given legal work, jobs created, technology improved and put to work in constructive mode.
Are you serious ?
Singhaji 1+. Its time to use metallurgical skills of Ganga doab. They may not have fancy degrees, but their skills are very good. Its time to harp those skills for betterment of India. Its remarkable that these follows have maintained metallurgical juggad in their blood. Imagine, if proper training and/or motivation is given, they can create breakthrough weapons like V2 rockets or AK-47s for Bharath. I wish GoI starts giving small arms manufacturing completely to private sector, so that these talents can be harnessed.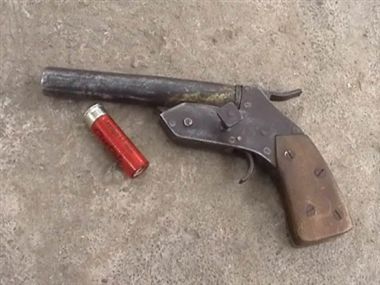 This is what an average kutta manufactured by metallurgical juggad. Get real.